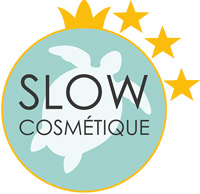 Online-shop - English
REALIA, Corsican Cosmetics Craftman
In 2004, Muriel CRESTEY, thanks to her double diploma in agricultural engineer and cosmetology, innovates and equips its farm with a cosmetic lab.
In the middle of 3 ha of olive trees and an exceptional environment which allows the harvest of Corsican wild plants, Realia creats innovative actives
like myrtle berries powder, orange blossom nectar extract…
Affirming its identity of local cosmetic craftsman, Realia receives in 2014 the "Slow-cosmetics" mention with 3 stars.
25 emulsions, gels, lotions consist of 5 cosmeceutical ranges 100% natural and produced in Corsica.
Click on the name of an item to view the corresponding photo

 Age-fighting

REAPROTECT • Age-fighting antioxidant day cream • With rosemary verbenone • 30 ml •

39 €

REAGÉNÈRE • Age-fighting regenerating night cream • With corsican everlasting flower • 30 ml •

39 €

REANUTRI • Age-fighting nourishing night serum • Eyes and lips • With corsican everlasting flower concentrate • 30 m •

42 €

 Sensitive skin - Face

CONFORT VISAGE • Confort sensitive skin • Facial cream • With olive concentrate • 30 ml

• 29 €

ÉQUILIBRE VISAGE • Equilibre sensitive skin • Combination to oily skin lotion • With sweet orange essence • 30 ml •

29 €

REACNYL • Sensitive skin gel • For acne-prone skin • With rosemary verbenone • 30 ml •

25 €

ÉCLAT DE MYRTE • Sensitive skin • Exfoliating scrub and mask • With wild myrtle powder • 50 ml •

25 €

DOUCEUR DE CLÉMENTINE • Sensitive skin • Cleanser makeup remover for face and eyes • With corsican clementine essence • 100 ml •

22 €

 Sensitive skin - Body

CONFORT CORPS • Soothing lotion sensitive skin • For body • With olive extract • 100 ml •

22 €

Huile RÉPARATRICE • Repair oil sensitive skin • Irritated or sunburned skin • With corsican everlasting flower • 100 ml •

20 €

READOUCEUR • Sensitive/children's skin • Nourishing emollient • With orange blossom nectar • 100 ml •

32 €

Gel REACALM • Sensitive skin • Soothes insect bites and other skin irritations • With ribwort plantain • 30 ml •

16 €

HUILE DE RASAGE au féminin • Shaving lubricant • For sensitive skin/women legs, bikini line, underarms • With lemon, grapefruit, vanilla • 50 ml •

26 €

PRO MANU • Sensitive skin cream • For rough or damaged hands • With corsican honey and beeswax • 30 ml •

 16 €

DOLCE MANU

• Sensitive skin • Daily hand lotion • With corsican beeswax, honey, and lemon • 30 ml •

16 €

REAPEDI • Sensitive skin foot cream • Perspiration - fungus prevention - dry skin • With eucalyptus essence • 50 ml •

25 €

 For men

HUILE DE RASAGE • Shaving lubricant for men • Nourishing - hemostatic • With water mint • 15 ml •

10 €

TONIQUE APRÈS-RASAGE • Aftershave for men • Soothing • With water mint • 50 ml •

16 €

Fluide PROTECTEUR • Protective lotion for men • Facial care • With water mint • 30 ml •

30 €

 Wellness

DRAINANTE Massage oil • Circulation/drainage for body • Lightness and vitality • With corsican everlasting flower and samphirel • 50 ml •

18 €

VOLUPTÉ Massage oil • Luxurious massage oil for body • Awaken the senses • With lemon, grapefruit, vanilla • 50 ml •

18 €

TONIQUE Massage oil • Invigorating massage oil for body • Back and muscles • With rosemary verbenone • 50 ml •

16 €

DÉTENTE Massage oil • Relaxing massage oil for body • Soothes, refreshes • With corsican everlasting flower • 50 ml •

17 €

APAISANTE Massage oil • Apaisante soothing massage oil for body • Calming • With clementine petitgrain • 50 ml •

18 €

PIN LARICCIU Bath oil • Nourishing decongestant corsican • With black pine • 50 ml •

18 €